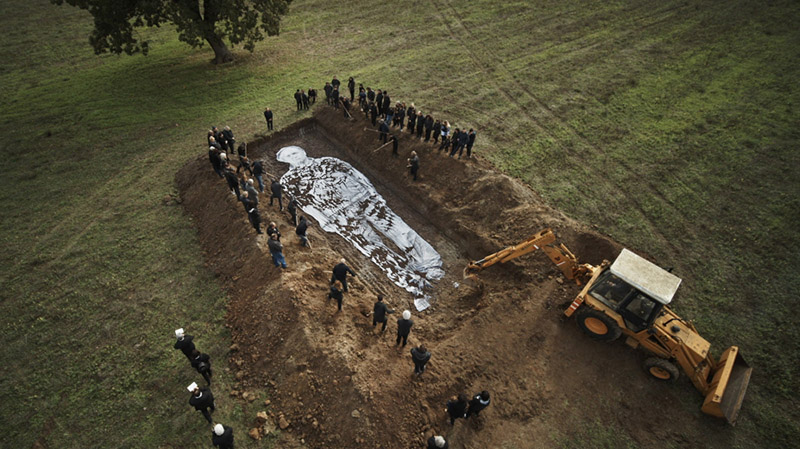 JR 'OMELIA CONTADINA' 2020. A cinematic action by JR and Alice Rohrwacher. Together with the inhabitants of the Alfina plateau.
21/09/2021
LEILA ALAOUI, SHILPA GUPTA, JR, ZHANNA KADYROVA, PASCALE MARTHINE TAYOU
group exhibition
A traveling exhibition, with works from the Genesi collection and a program of workshops and meetings on various topics. In Milan, Varese, Assisi, Matera, Agrigento (Italy).
https://dev.associazionegenesi.it/collezione/
The short film 'Omelia Contadina' by the filmmaker Alice Rohrwacher and the artist JR can be viewed at the Università Cattolica in Milan from September 22 until October 5, 2021.