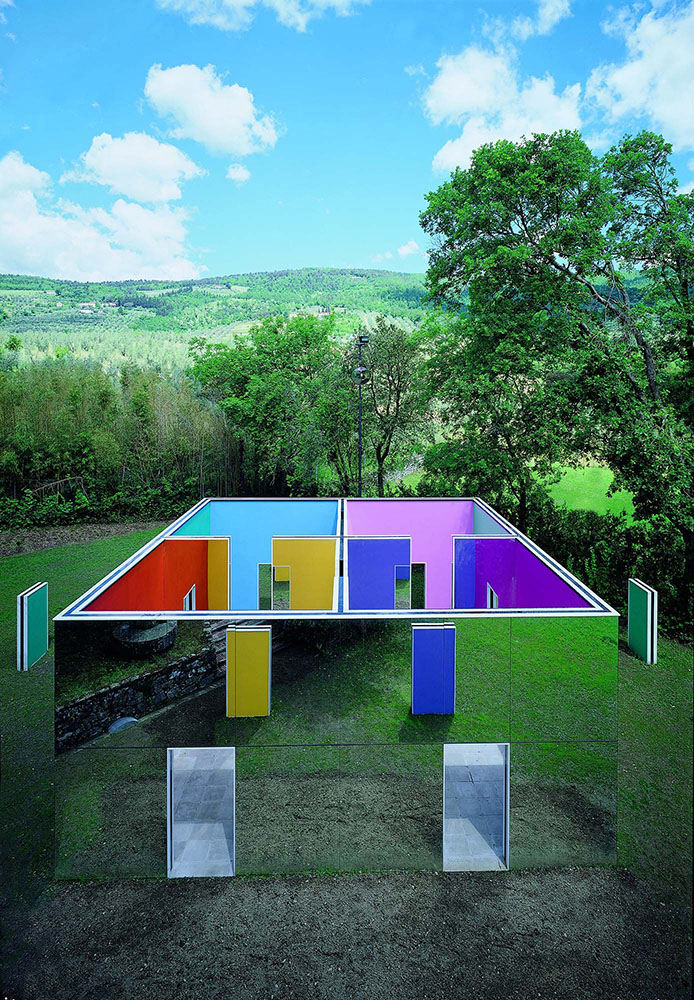 DANIEL BUREN Photo-souvenir: 'La cabane éclatée aux 4 salles', work in situ and permanent, collection Gori, Fattoria di Celle, Santomato di Pistoia, 2005, mirror, white marble, black marble, cement, color, 400 x 878,3 x 878,3 cm. © DB-ADAGP Paris. Photo: Aurelio Amendola.
Italy from the viewpoint of its gallerists: the new digital platform to discover Italian excellence.
GALLERIA CONTINUA is pleased to announce its participation in ITALICS Art and Landscape, the first-hand guide to the country's art, culture and contemporary lifestyle, written and illustrated by the gallerists themselves.
ITALICS Art and Landscape is an all-digital editorial platform that will spotlight the profound cultural experiences cultivated on the Italian territory by its most celebrated gallerists, exploring the extraordinary art heritage of the country. Through insightful storytelling and eye-catching photography, readers will be offered a sense of discovery and unrivalled access to explore Italy.