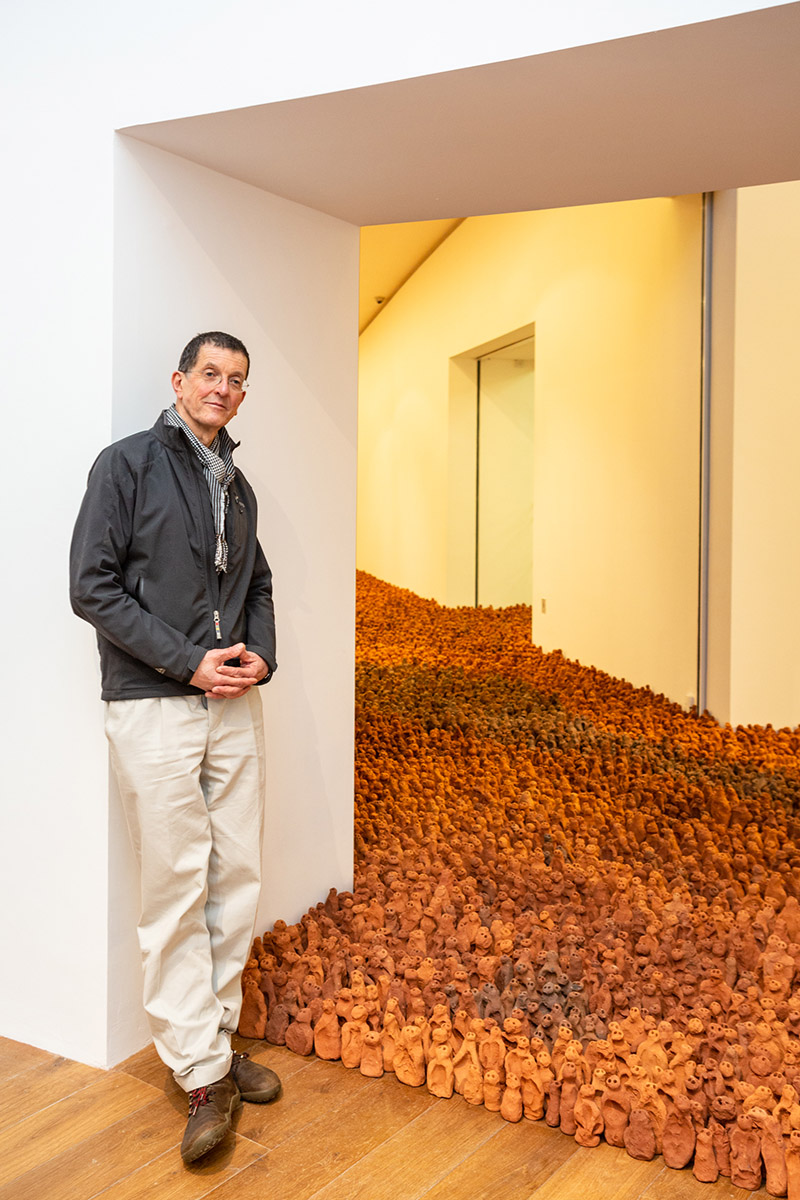 Antony Gormley with FIELD FOR THE BRITISH ISLES, 1993 installed at Firstsite, Colchester, England, 2019. Photograph by Jayne Lloyd. Courtesy Firstsite.
16/11/2019
ANTONY GORMLEY 'Field for the British Isles'
16/11/2019 - 08/03/2020
Firstsite
Colchester, UK
firstsite.uk/event/antony-gormley-field
Field for the British Isles, a work from 1993, is a key work in the Arts Council Collection that has come to Firstsite, the East of England's contemporary visual arts organization. The work has toured the UK and been exhibited at a variety of locations such as Salisbury Cathedral, The Baltic in Gateshead and Tate Britain. At each venue, the composition of the 40,000 tiny terracotta figures is adapted to the space, resembling a dense carpet of tiny faces looking up to the viewer. At Firstsite, the figures fill the rear of the building as well as the main gallery spaces, evoking an endless and all encompassing mass of figures.