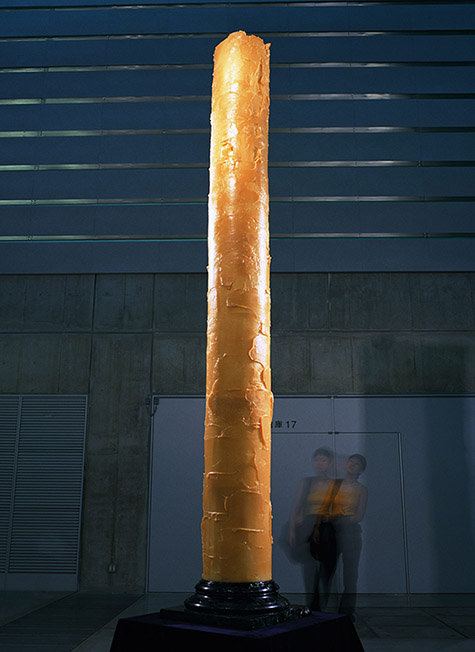 SUN YUAN & PENG YU 'Civilization Pillar' 2001/2019. Photo courtesy of the artists.
07/02/2020
AI WEIWEI, CAI GUO-QIANG, CHEN ZHEN, GU DEXIN, SUN YUAN & PENG YU
group exhibition
Smart Museum of Art
The University of Chicago
Chicago, IL, USA
Organized by the Smart Museum of Art in Hyde Park with Wrightwood 659 in Lincoln park, this exhibition presents 45 works made from a range of unique and humble materials. The works are complementary in form, material and visual effect that inspire us to ask questions about relationship to the material world as well as examining the correlation between Chinese art and global contemporary art trends.
07/02/2020 - 03/05/2020